EdX is one of the most popular MOOC (massive open online course) servers there is. The platform offers a ton of courses that are not only for professional but also personal growth.
They are also in partnership with leading educational organizations such as Penn State, MIT, the University of California, and many more, furthering their credibility and which makes them competitive with other MOOCs in the industry.
Are EdX certificates worth it? Let's discuss!
Here's Why EdX Certificates Are Worth It:
Created by MIT and Harvard University to make university-level classes available in several disciplines, EdX certificates are worth it. EdX offers a ton of accredited certificates that will bolster your credentials so potential employers will immediately see your value.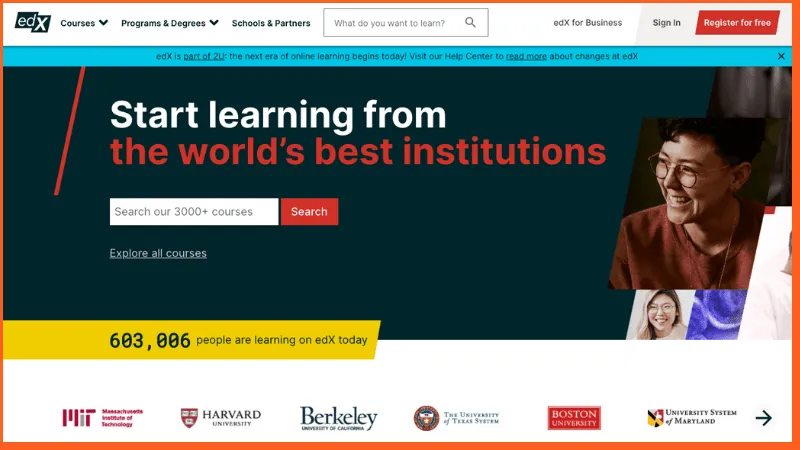 They also offer a ton of prestigious partnerships that include Berkeley, Harvard, and Microsoft, and you'll be under the tutelage of foremost experts in their fields which undoubtedly adds to your competitive advantage in the job space.
The platform's flexibility to cater to its learners' needs and learning situation is a huge factor in why people decide to enroll in their courses.
Does An EdX Certificate Have Value?
EdX, given that it's created by MIT and Harvard University is a pretty strong choice in a quickly growing online learning industry. It offers over 300 courses spread over 140 institutions. About 25 million learners have chosen EdX, which is a testament to the platform's credibility.
Is an EdX certificate as valuable as it's advertised? Well, consider these factors.
Many people doubt how helpful an EdX certificate is and all MOOC platform certificates in general. You can typically take all courses on these platforms and never complete them. They are readily available to the "masses."
Well, it actually is as simple as completing a course and redeeming the certificates you earned. It is challenging to complete a course when you don't have the same direct pressures you would face with traditional education. With MOOCs, you must determine your own schedule and have enough self-motivation to earn your certificate.
Having a certificate cements your authority or, should we say, expertise on specific skills. This way, potential employers or whoever gets to see your credentials immediately sees that you are an expert in what you claim to be.
An EdX certificate informs people of how dedicated you are to accomplishing goals.
Self-learning platforms are all about freedom. Staying dedicated to completing a certificate while you have all this freedom is challenging for many.
EdX differs from other learning platforms because you can take courses from highly prestigious institutions. Places like Harvard, MIT, and Columbia are internationally known and respected.
Lastly, you will really learn some things if you put in the effort, which is the main goal.
EdX certificates truly have value if you actually learn some skills. The courses will increase your knowledge for one, but they also give you more confidence as you tackle challenges and expand your understanding.
The certificates are forever yours and something that you can build. It can be a gateway to jobs or to continue furthering your education.
Also, please note that EdX courses are for anyone looking to acquire new knowledge or skill sets. The courses have varying levels and can cater to advanced learners, not just newbies.
EdX also has some shortcomings, however. Since all of the courses are connected to universities and higher education institutions, the covered topics are more limited.
On platforms like Skillshare, Udemy, or Masterclass, unique topics such as cooking, dog training, video editing, and music production also have dedicated courses.
This simply isn't offered by EdX. The platform specializes more in traditional education.
EdX also takes a bit of getting used to. They have such a large offering of courses and so many integrations with various institutions that it can be a bit overwhelming.
However, once you are used to the website, it becomes easier to get to the areas you are interested in.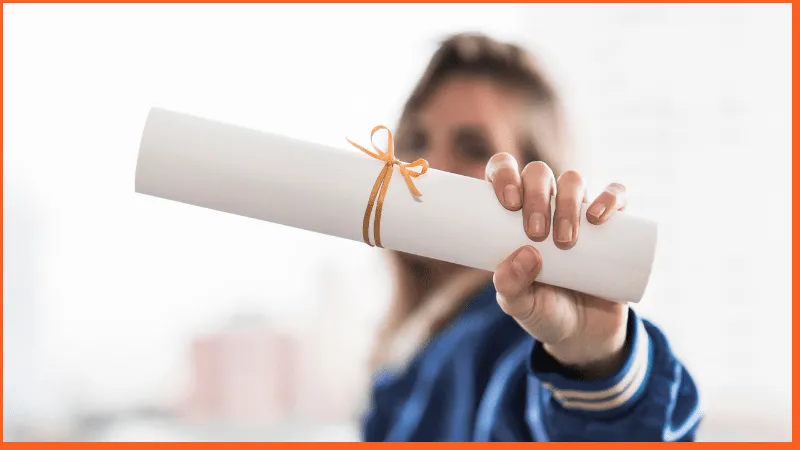 Are EdX Certificates Accredited?
Yes, there are some accredited programs on EdX. There are even some courses where you can apply credits to a full university degree. Master programs on EdX are all fully accredited.
EdX is one of the most flexible and convenient platforms to learn from. They offer many payment options to make it easy to purchase programs and have a generous policy for refunds whenever necessary.
The platform even offers financial aid to assist students further and finish their courses. Timed and instructor-paced courses are quite popular on the platform, but there are also a ton of self-paced courses. This way you can learn at your own time.
Can You Get A Job With EdX Certificates?
This is a question that's often asked and one that can be a bit vague if not misleading, but we're going to try to answer it as clearly as possible.
First, it's great to change your mindset and think of a similar question: Can you get a job with a bachelor's degree? You might then immediately think that a degree can help you land a job, but it's not going to be the sole reason that you get it and get it right away if you do.
That's also the same thing with EdX certificates or any certificates gotten from any MOOCs.
These are supposed to boost your credentials, but that's not what a potential employer is solely looking for. The skills you've acquired and developed through any EdX course will definitely help you get a job and keep it.
Wrapping Up
EdX courses are a great way to help augment your education and arm you with the necessary skills to pursue a career in whatever industry you choose.
It's not even about the certificates themselves. If you ask us, it's about the valuable learnings that the course materials offer, given that they were drafted by leading experts in each of their fields.
You can definitely take these skills and use them to further your professional career. You may even learn enough that you have the confidence to try building a business of your own.
Take advantage of what EdX offers, take advantage of its flexibility, versatility, and be on top of your game. Impress potential employers or build your own company from the ground up.
The sky's the limit, and the options are limitless as today you can take your education into your own hands!
Enjoy learning, and good luck with your self-learning endeavors.