Here is what LinkedIn Learning is: it is an online learning platform that LinkedIn launched specifically with its users in mind. Individuals and organizations can develop their skills through diverse and high-quality content that the platform curates according to their industry and needs.
It's a great way to ensure that qualified professionals connect with other professionals or companies.
LinkedIn Learning also makes this knowledge available to subscribers wherever they are.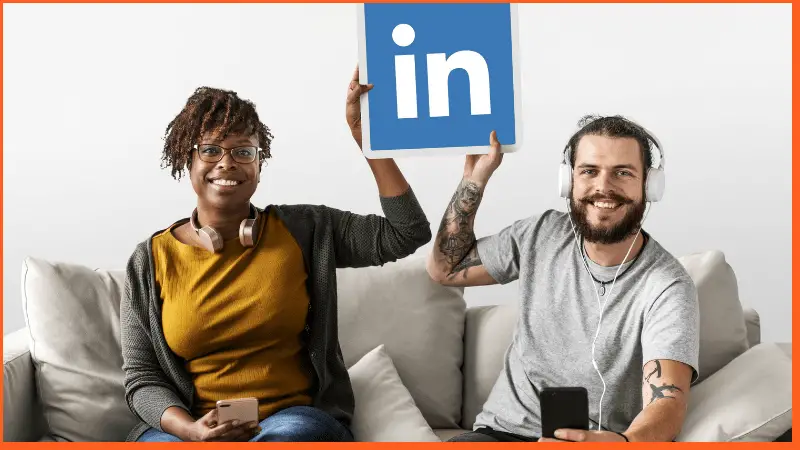 What Does LinkedIn Learning Do?
LinkedIn Learning delivers its goal for individuals and organizations to learn and achieve more by combining three core elements: Content, Curation, and Convenience, according to their official introduction video.
1: Content
The platform's varied content suits nearly every type of job you can think of. There are courses for employees to learn skills that are key to success and topics for organizations to become more productive in today's competitive job market.
LinkedIn Learning courses fall under three different categories:
Business: Courses under this category involve business software, business skills, project management, leadership and management, finance and accounting, marketing, writing, digital lifestyle, talent management, effective communication, strategy, and career development.
Creative: LinkedIn Learning offers creative courses focused on graphic design, video production, computer-aided design (CAD), art and illustration, 3D and animation, motion graphics and visual effects, audio and music, and photography.
Technology: This library includes courses teaching programming, web design, IT infrastructure and operations, game design and development, user experience, software development, web development, information management, networking, and data science.
LinkedIn Learning says that only industry experts with real-world experience teach courses in their library, which is better than watching random YouTube videos.
2: Curation
LinkedIn is the world's largest professional network, and LinkedIn Learning has complete access to its unique insights. In other words, it can create a personalized learning experience for its users.
As a member, you can expect to see only the most relevant courses that will help you improve your skills. LinkedIn Learning will know what courses to deliver by evaluating what you need most to achieve that growth.
Similarly, managers can use these insights to help their teams and employees. With a unique view of the skills that the organization needs, you can recommend the best content for everyone's benefit.
3: Convenience
LinkedIn Learning is always available. You can access the platform through mobile apps for Android and iOS devices. This way, employees and managers alike can get instant access to LinkedIn Learning's industry experts, even offline.
What Is LinkedIn Learning Used For?
LinkedIn Learning subscribers mainly use the platform for its countless yet relevant learning content. It's especially a plus for people who already use LinkedIn – why would you look anywhere else when you already have all the resources you need on one platform?
Not only that but a LinkedIn Learning subscription grants you complete access to premium LinkedIn features, including:
InMail Credits: Connect with hiring managers and express your interest in the positions you want. You can take advantage of this feature that LinkedIn suggests is 2.6 times more effective than regular emails.
Unlimited Profile Viewing: As a job seeker, you can use this feature to see who has viewed your profile within the last 90 days.
Job and Salary Insights: LinkedIn Premium Insights gives you data regarding a company that interests you. You can use this data to understand the company's hiring trends and growth, so you get a competitive edge against other applicants. Or, you can just see if the company is a good fit for your goals.
If you don't want to pay for the paywall version of LinkedIn, but you don't mind paying for skills training, you can have your cake and eat it too.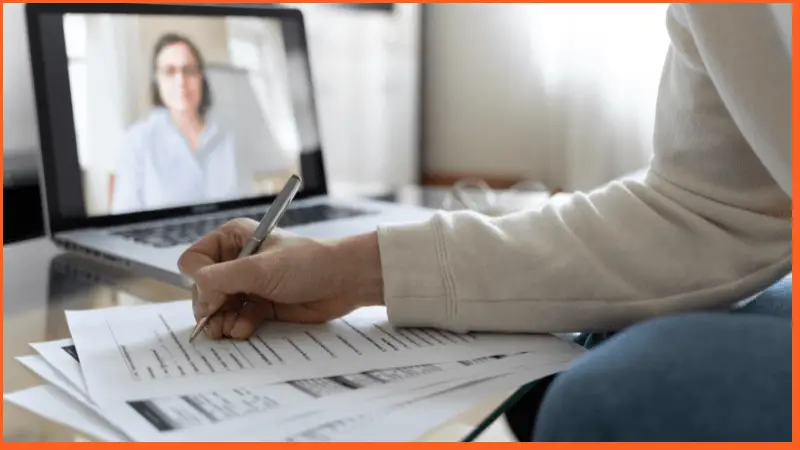 Who Uses LinkedIn Learning?
LinkedIn Learning is designed to be more of an overview of particular topics, so don't go into it expecting a college degree. There's a reason why you pay thousands of dollars for that and why the annual subscription of LinkedIn Learning is around the same per-month price as a Netflix subscription.
That aside, people typically use this as job holders, job seekers, and managers. Job holders can use it to give them an edge in the company they work for – maybe they're looking to level up their skills and finally get that raise or promotion.
Meanwhile, job seekers can use it to look great on their resumes. Employers like seeing potential employees who go above and beyond. Investing in your skills is one way to show this.
And finally, managers can use this to strengthen their team and improve their company as a whole.
All in all, LinkedIn Learning has more than 27 million users as of November 2020. There also are 78 Fortune 100 companies that use the platform to boost their business and productivity.
What Is the Difference Between LinkedIn and LinkedIn Learning?
LinkedIn Learning is a subsidiary of LinkedIn. LinkedIn is the main platform that gives you access to an extensive, professional network. It offers LinkedIn Learning as an educational platform and serves as a premium feature.
In simpler terms, it's connected to LinkedIn, but they're technically two separate things.
Continuing that Netflix comparison from earlier, you can think of LinkedIn Learning as the Netflix for professional skills. It's not a social media platform like LinkedIn – instead, it's an on-demand video library full of courses.
Is LinkedIn Learning Worth It?
In my opinion, yes. I cannot stress how much LinkedIn Learning is a great asset. Whether you are a casual learner who wants to find an exciting new hobby, or a serious student who intends to invest time and effort into developing a skill for a career, this platform is for you.
What especially makes LinkedIn Learning worth it is the convenience it offers users. You can watch courses anytime, anywhere, and put yourself one step closer to meeting your career goals.
Of course, at the end of the day, it's up to you whether it's worth it or not.
Thankfully, you can always get a free trial run of LinkedIn learning and cancel anytime. LinkedIn won't let your subscription roll over into a paid one without reminding you a week before.
If you're one of those people that always forgets to cancel the free trial, then LinkedIn has your back.
After your free trial, if you love it, you can select between two payment plans:
Annual Plan: $19.99 per month
Monthly Plan: $29.99 per month
Note that these prices may change depending on your billing info when you sign up for LinkedIn. Also, managers who want to use it have a separate contact form they need to fill out to get in touch with LinkedIn's sales team – there's no group pricing listed.
Sources
https://www.linkedin.com/learning/
https://learning.linkedin.com/product-overview
https://premium.linkedin.com/content/premium/global/en_us/index/premiumhiring/features
https://www.usnews.com/education/learn-linkedin-learning-guide#:~:text=LinkedIn%20Learning%20has%20more%20than,take%20advantage%20of%20the%20platform.
https://learning.linkedin.com/content/dam/me/learning/en-us/pdfs/lil-guide-how-to-use-linkedin-learning.pdf
https://www.linkedin.com/learning/subscription/products
https://learning.linkedin.com/cx/2020/05/elearning-solutions-contact-us-sem?CID=7010d000001LDNTAA4&trk=sem_brand_enterprise_learning&src=li-lil-ch