Audible offers the world's largest selection of audiobooks and covers a wide range of titles from classics to non-fiction. As an innovation, it's downright revolutionary and a different way to consume content and add value to your time.
With that being said, Audible is an Amazon service, and they love to package great benefits with their Prime memberships. So, is it free with Prime? Let's find out!
So, Is Audible Free With Prime?
No, Audible does not come with an Amazon Prime membership. This applies to both the Audible Plus and Audible Premium Plus memberships. However, if you have not tried either membership before, you can sign up for a free 30-day trial and enjoy one free credit — two for Prime members with access to the plus catalog.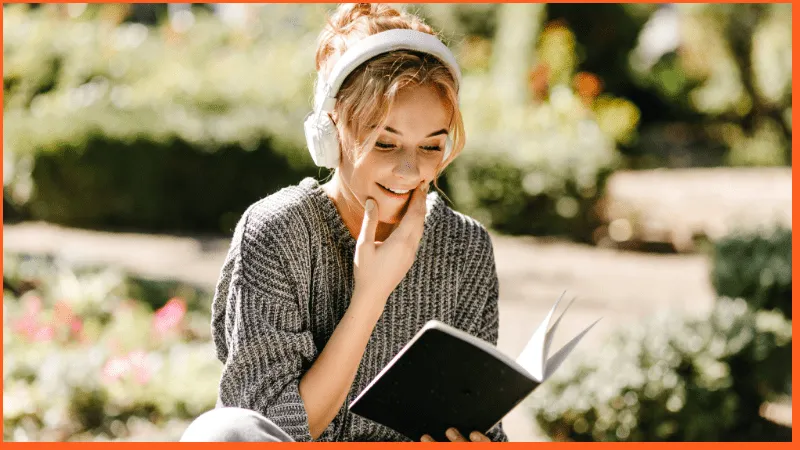 You can also take advantage of the 30-day free trial period if you're a new customer. Said membership will allow you to access the entire Audible Plus catalog.
Please note that you can still purchase Audible books even if you're not a member of any of the plans mentioned.
What Audiobooks Are Free With Amazon Prime?
Audible membership may not equate to a Prime membership, but since both services are offered by Amazon, then it's a given that you will still enjoy certain free audiobooks regardless.
However, it is not possible to say with certainty which books are available for free with a Prime membership. The selection is updated regularly, and different audiobooks are featured at different times.
You will definitely have access to a few Audible audiobooks because of a feature called Prime Reading. This is a complimentary feature that gives Prime members a rotating set of titles to access for free.
This includes magazines and books for as long as you are a member. It is not a vast collection but is pretty fair given that it's a complimentary feature.
How Do Prime Members Access Free Audible Books?
Since you're not a full Audible member and just have complimentary access to it through your Prime membership, you will most likely get 50 free audiobooks along with access to streaming content such as podcasts ad-free.
This can include comedy podcasts, talk shows, and more. Unfortunately, Prime members will no longer have access to channels and can only search for free audiobooks in Prime Reading with audio narration. The channels were canceled before the current season started.
The titles you have access to may include Kindle Short Reads, ebooks, and singles. Again, we emphasize that what you're going to have free access to as far as audiobooks are concerned will change as time progresses.
We also would like to clarify that you don't need to have an Audible account and only your Prime account to access these free audiobooks.
Your free content may also include access to top news outlets like New York Times, The Wall Street Journal, and The Washington Post.
So, how do you find these free audiobooks we've been talking about? You're going to need to find its eBook counterpart first.
Free books will have an emblem on them that say "Included with your membership" or "Read and listen for free." As soon as you borrow the book, the free audiobook will also be accessible.
A Fire tablet should also make it easier for users to spot the free audiobooks under the Audible segment listed under Prime benefits.
And, as a quick bonus, you will also have a chance to access free music on Prime through Audible channels. Go check out Loud Stations that offer free sound content such as podcasts together with music playlists and audiobooks.
Audiobooks that are free with your Amazon Prime membership cover a wide array of genres, including:
Children's Literature
Comics and Graphic Novels
Drama
Fairy Tales, Folk Tales, Legends, and Mythology
Gothic and Romance
Historical Events
Horror and Supernatural
Humor
Mystery and Detective
Poetry
Politics
Religion
Science Fiction and Fantasy
Short Stories
Women
Please do note that to have access to all of these genres, you will have to be 18 years old and above.
Furthermore, free podcasts that are ad-free include a ton of topics and popular titles. It's also important to note that the free content and, most specifically, audiobooks are not picked by Amazon Prime but by Audible themselves.
Titles that may be available to you for free include:
What if? By Randall Munroe
The Unseen World by Liz Moore
The Practicing Mind by Thomas M. Sterner
The Plantagenets by Dan Jones
H is for Hawk by Helen Macdonald
Again, the titles will be on rotation, and these are just a few of them.
How Much Does Audible Cost With Prime?
You can enjoy a 30-day trial period for Audible Plus before you are required to pay $7.95 per month. Alternatively, you can opt for Audible Premium Plus, which is $14.95 per month.
Listen to all available audiobooks, sleep tracks, originals, meditation programs, and podcasts. The main difference between the two subscriptions mentioned above is the number of credits and thus books you can read per month. You have access to the entire "Premium Plus" catalog with the Premium Plus subscription. With the cheaper subscription "Audible Plus," you can only listen to one book a month.
Final Words
Listening to audiobooks is one great way to unwind, hear your favorite stories, or learn subject matter while being completely hands-free.
Prime offers a decent amount of titles and sound content for free with your membership. Still, it will be worth it if you decide to open an Audible account too.
Sources:
https://help.audible.com/s/article/is-audible-free-with-prime?language=en_US