Giving users or subscribers badges, rewards, and milestone reminders are just some of the gimmicks (or features) that brands implement to make them feel valued or that they've accomplished something significant.
This can be fun and motivating but sometimes a bit vague on what value it's really adding to the user's experience. Take, for example, Audible badges. What are these badges for apart from some form of medal on the platform? Why don't we explore this more?
Here's What Audible Badges Are:
Audible badges, just like Audible stats, are given by the platform to their members to inform them that they've accomplished a particular milestone or feat by way of their listening data.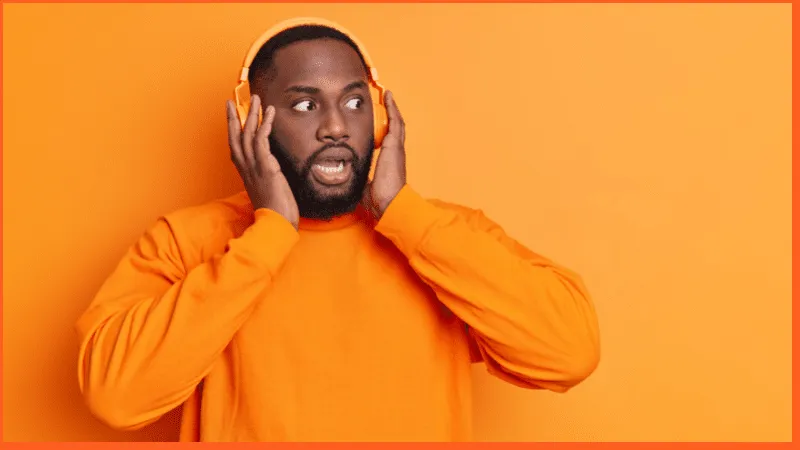 Apart from signifying milestones, Audible badges are also a fun way for members to track their listening patterns, volume, and time. 
The more you listen, the more you unlock specific badges that signify different aspects of your listening habits that may indicate titles or genres that you like.
Are you a fast listener, do you listen all day, or do you listen to only a particular type of audiobook? 
All of these stats and data can be unlocked in a fun way through Audible badges that feel like a collector's item for members and may add a fun shared experience with other users as well.
What Is the Point of Audible Badges?
You may or may not be aware of the existence of Audible badges, so it wouldn't be a surprise if you've been using the platform for a while now and don't know a thing about them.
The point of Audible badges is that they are a fun and easy way to track your usage of the platform, giving you valuable insights into your listening habits and inclination. 
You will need to download the free Audible app to access the badges that you've unlocked already. They'll be found under the More tab under the Me section.
Audible badges may also motivate you to listen more as they can serve as a collector's item. Earning them may also give you a sense of satisfaction with what you've accomplished in the platform thus far.
What Are Audible Badges Good For?
Audible badges are only meant for the reasons that we've enumerated above. They are purely a rewards system but not meant for something else of value.
For what it's worth, Audible badges give users or members a sense of pride in what they've listened to so far in the platform and keep them listening for more in hopes of unlocking further milestones.
It can also be a form of bragging rights, and as we're going to explain later, you can show that you've conquered Audible if you've collected all badges.
How Many Audible Badges Are There?
As of writing, there are 15 Audible badges overall with three different levels to acquire them with. The three categories are silver, gold, and diamond. 
Consequently, once you've acquired all 15 badges in the diamond category, then you can say that you've completed Audible.
Head over to the badges that you've already unlocked and tap on them to know which category they're currently on and then what you did to unlock them.
Tap on the badges that you've yet to unlock, and you'll get a poem or riddle indicating what needs to be done to acquire it. Quite fun, right?
Now, let's discuss what these badges mean.
As mentioned, there are 15 badges to collect, namely:
Mount Everest
This badge is awarded to users who finish an audiobook that is at least 30 hours long. Listen to lengthier audiobooks, and you'll acquire higher-level Mount Everest badges.
Stenographer
This badge is given to listeners who use bookmarks on what they are listening to. The more bookmarks you place on an audiobook, the higher the level of the Stenographer badge you acquire.
Social Butterfly
The Social Butterfly badges are pretty easy to acquire. All you have to do is share an Audible badge or other accomplishment on the platform on a social media platform X number of times.
Repeat Listener
As the name implies, the Repeat Listener badge is given to a user who has listened to the same audiobook several times.
7-Day Stretch
Read an audiobook daily, and Audible will reward you with the 7-Day Stretch badge. Stretch your streak even further to 15 and 50 books to unlock the gold and diamond badges, respectively.
Night Owl
The Night Owl badge is awarded to those who listen to audiobooks during nighttime.
Watchtower
Check your stat apps often, and Audible will reward you with a Watchtower badge.
Weekend Warrior
As the name implies, you'll be a Weekend Warrior if you opt to listen to audiobooks on the weekend a lot.
Daily Dipper
Listen to an audiobook every day, and you'll be rewarded with the Daily Dipper badge.
High Noon
Again, it's obvious with the name, listen during noontime, and be rewarded with the High Noon badge.
Marathoner
The Marathoner badge is probably the hardest to achieve. You will need to listen to an audiobook for at least 16 hours straight to earn the silver badge. Listen longer and achieve the gold and diamond badges, respectively.
The Stack
They say that buying and reading books are two different hobbies. That also applies to audiobooks, but at Audible, they'll reward you for it anyway. Stack audiobooks in your library, and you'll earn badges for it.
The Closer
Get a Closer badge if you successfully finish at least one audiobook. Finish more and earn the silver and diamond badges, respectively.
Dabbler
Opposite of the Closer badge, the Dabbler badge is your reward if you've dabbled into multiple titles without actually finishing them.
Nibbler
A Nibbler badge is awarded when you finish short titles within a day. There are tons of short audiobooks on the platform, so it's not a hard thing to accomplish.
What Happens When You Get All the Audible Badges?
As mentioned, these badges don't have any other value apart from being a rewards system for the Audible platform. For instance, you can't exchange them for other stuff on Audible or on Amazon.
You have bragging rights, though, of being the ultimate Audible listener. Who knows, the platform might use it for something else in the future, and if you've already completed the badges, then you're pretty much in the lead.
Where Are My Audible Badges?
Your Audible badges can be found in the free Audible app that you can download for both IOS and Android devices. You just need to go to the Profile section, and it should be right around the bottom right corner.
If you're using a Windows 10 PC, the badges should be right under the Stats section.
Please take note that your badges are stored in your account data and won't refresh or disappear upon uninstalling or using Audible on another device. Your stats or progress also won't get affected by sharing audiobooks through the Amazon Household Sharing feature.
Wrapping Up
Audible badges are once again a fun way to track your progress and your listening information on the platform. They're a reward system and do not have any other usage, but they will motivate you to listen more.
Want to show people that you've completed Audible? Accomplish all the badges available. It's not an impossible feat to achieve, and who knows, Audible might add a few more badges in the future to make it all even more enjoyable.
Sources:
https://help.audible.com/s/article/what-are-stats-and-badges?language=en_US